Manufacturing process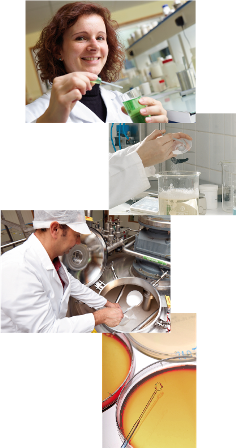 Laboratory
The laboratory is compliant with the GMP's guidelines (Good Manufacturing Practises).
The site is controlled by ECOCERT and audited by AFSSAPS (French Agency for Sanitary Safety of Health Products)
The lab is also member of One Voice Association. None of our finish products is tested on animals.
Test & controls
Internally, the lab carries out control tests on the production and the finished products (microbiology, pH...).
In the same time, an independant laboratory evaluates the whole product range (Challenge Test, toxicological tests etc...)
Quality insurance
Our Quality involvement enables us to guarantee our customers the highest level of quality in all our activities.